Why Getting an Annual Maintenance Contract of AC is a Must Now More Than Ever
September 28, 2023
0 Comments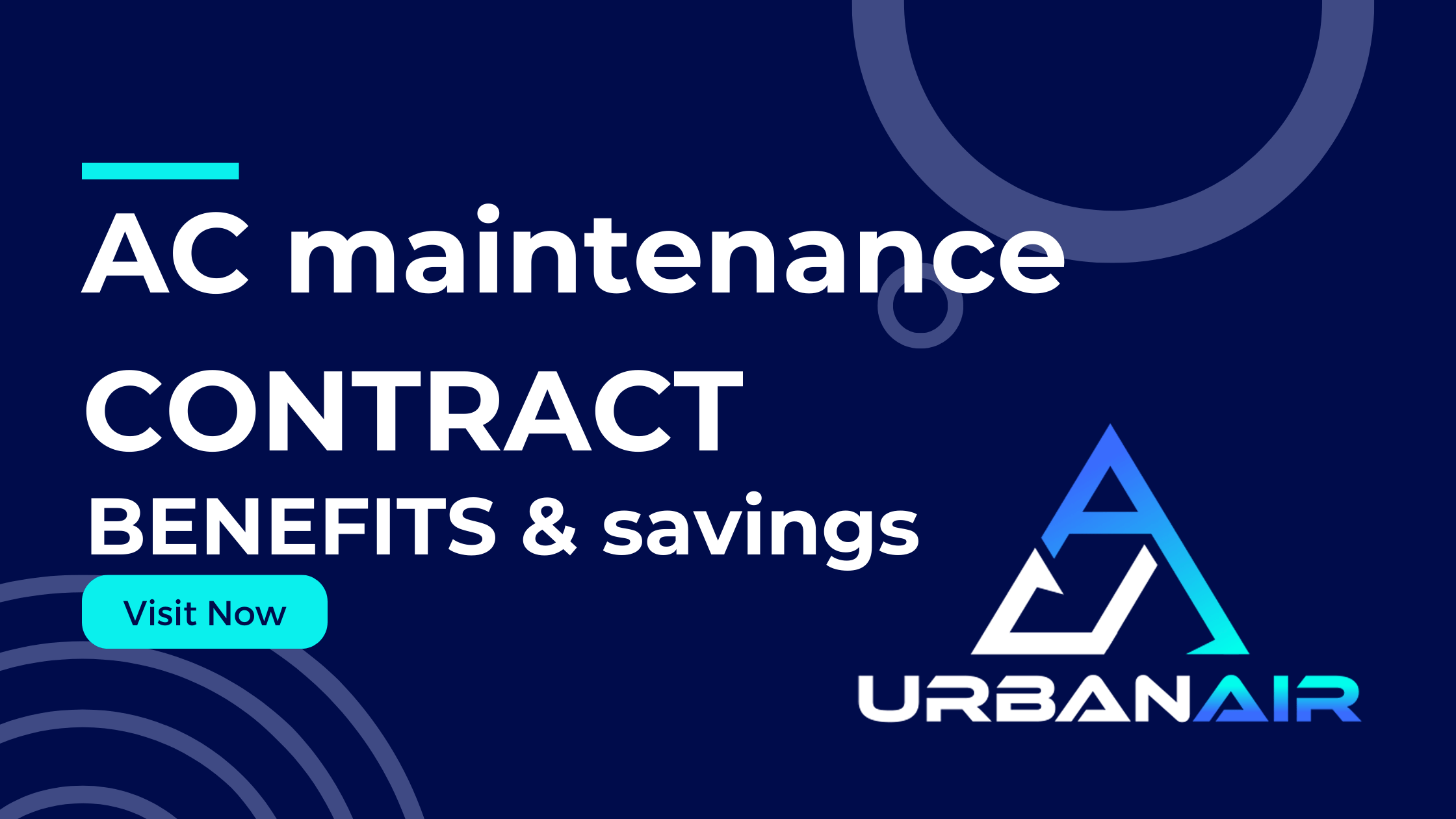 Introduction
As summer's relentless heat intensifies, your air conditioner becomes one of your most prized possessions: an oasis of cool comfort from which you can seek relief. However, to keep your AC running smoothly and efficiently, it's crucial to consider an Annual Maintenance Contract (AMC) now more than ever. In this comprehensive guide, we'll delve into why AMC is essential and how it can save you from the sweat and stress of AC breakdowns.
Benefits of an Annual Maintenance Contract
Investing in an AMC for your air conditioning system offers a plethora of advantages, including:
Reduced Repair Costs
One of the most significant benefits of an AMC is the reduction in repair costs. Regular maintenance ensures that potential issues are identified and resolved early, preventing them from escalating into major, costly repairs. By catching problems before they become serious, you can save a substantial amount on repair bills.
Increased Lifespan of HVAC Systems
Your air conditioning system, like any piece of machinery, has an expected lifespan. But with proper care and maintenance provided through an AMC plan, it may outlive this expectation significantly, saving money and effort by deferring costly replacement expenses in the future.
Prioritized Service
With an AMC, you receive priority service from your chosen HVAC provider. When you need assistance, you won't have to wait in long queues or endure extended periods without air conditioning. Your provider will prioritize your service requests, ensuring that you receive prompt attention and quick resolution of issues.
Types of HVAC Maintenance Contracts
When it comes to HVAC maintenance contracts, there are two primary types to consider:
1. Standard Maintenance Contracts
Standard AMC covers basic maintenance tasks such as cleaning, filter replacement, and routine inspections. While these contracts provide essential upkeep for your system, they may not include coverage for major repairs or replacement parts. They are ideal for relatively new systems or those with minimal maintenance requirements.
2. Comprehensive Maintenance Contracts
Comprehensive AMC, on the other hand, offers a more extensive range of services. In addition to the basic maintenance tasks covered in a standard contract, comprehensive contracts often include coverage for repair costs, replacement parts, and even emergency services. These contracts are suitable for older systems or those in need of frequent repairs.
Choosing the Right Maintenance Contract
Selecting an effective maintenance contract is essential to providing your AC system with the care it requires at an economical cost. Here are some steps that will help you select an effective one:
Identifying Your Needs
Begin by assessing the specific needs of your air conditioning system. Consider factors such as the age of your AC unit, its maintenance history, and any known issues. This evaluation will help you determine whether a standard or comprehensive contract is more appropriate.
Comparing Service Providers
Research and compare HVAC service providers in your area. Choose HVAC companies with excellent reviews from customers and a strong track record, experienced technicians, and references or examples of their work – you need someone you can rely on with your valuable HVAC system!
Considering Costs
Though cost should never be the sole deciding factor, it is still essential to think carefully about your budget before making your choice. Compare the costs of different maintenance contracts and weigh them against the services offered. Keep in mind that a slightly higher upfront cost for a comprehensive contract can save you money in the long term by covering repair expenses.
How to Get an Annual Maintenance Contract
Once you've identified which maintenance contract best meets your needs, here's how you can acquire one:
Contacting HVAC Service Providers
Reach out to the HVAC service providers you've researched and obtained quotes for the maintenance contract you require. During this process, ask about the scope of services included, response times, and any additional perks offered. This will help you make an informed decision. We at UrbanAir Technical Services provide free consultation. Contact us to know about the current offer for the yearly contract.
Understanding Contract Terms and Conditions
Before signing an AMC, thoroughly review the terms and conditions. Carefully consider the duration, services included, and any exclusions or limitations when signing the contract. Also, ensure you fully comprehend how to request service as well as any associated fees or processes.
Payment Options
Discuss payment options with your chosen HVAC provider. Some contract providers provide flexible payment plans that enable you to spread out the cost over several months, making sure you understand both the payment schedule and penalties for late payments.
Conclusion
Investing in an Annual Maintenance Contract for your AC system is a smart decision that can provide numerous benefits, including reduced repair costs, an extended system lifespan, and prioritized service. As temperatures heat up this summer, making sure your air conditioner operates efficiently is more important than ever.
By taking the time to assess your unique needs, compare service providers, and assess costs, you can select an affordable maintenance contract that matches up with both your budget and requirements. Don't wait until your AC system breaks down on the hottest day of the year; invest in preventative maintenance and enjoy long-term efficiency and performance.
In conclusion, an AMC is not just a service agreement; it's an investment in your comfort and peace of mind. With regular maintenance, you can keep your AC system running smoothly, avoiding costly repairs and replacements. So, as the heatwave approaches, take the proactive step of securing an Annual Maintenance Contract for your AC and stay cool throughout the summer. Your comfort and savings will thank you.